What is Jarvee?
Jarvee is well known as a social media automation software that assists you to use and manage multiple social media accounts on the Windows platform at once. Jarvee helps you to run your multiple social media accounts but it does not change the location from where all the accounts are managed. That being said, Jarvee is just a tool to manage your multiple social media accounts using proxies.
But if you use multiple accounts from one location only, all your accounts will get blocked and blacklisted. This is where proxies come into the big picture, helping all your accounts with different authentic identities and locations. With the help of social media proxy, your Jarvee proxy setup will help you to control all your accounts without any hassle or being detected.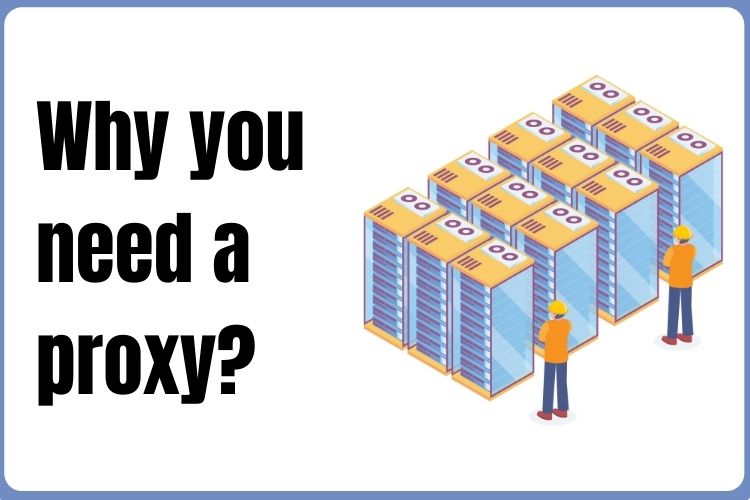 Why you need a proxy for using Jarvee?
When you log in and verify your multiple accounts on jarvee, it will function properly and will yield you all its benefits. But when you even use jarvee, the location or the connection network of all your accounts will be represented by one single local IP or say one local connection only. This might trigger risk and get all your accounts blocked. Here is where you need a media proxy server.
A social media proxy helps you to have multiple different proxy IPs for different accounts. So, you can assign each proxy of a different legitimate location to each account and appear as if you are logged in from different locations and devices. Deploying the best proxy for jarvee usage will help you achieve both, management of multiple social media accounts and the anonymity of your accounts with different identities, locations, and devices.
Where do I add proxies?
Proxies can be added easily to your jarvee through proxy manager download inbuilt in jarvee application. All you would have to do is use that proxy manager for managing different proxies for different accounts. Once you have your proxy manager opened, browse through the options, and select the option of add proxy.
From there itself, you can add a proxy easily to the specified social media account you want to use proxy IP for. You can also download the advanced proxy manager to have a greater number of functions and options for your proxy management.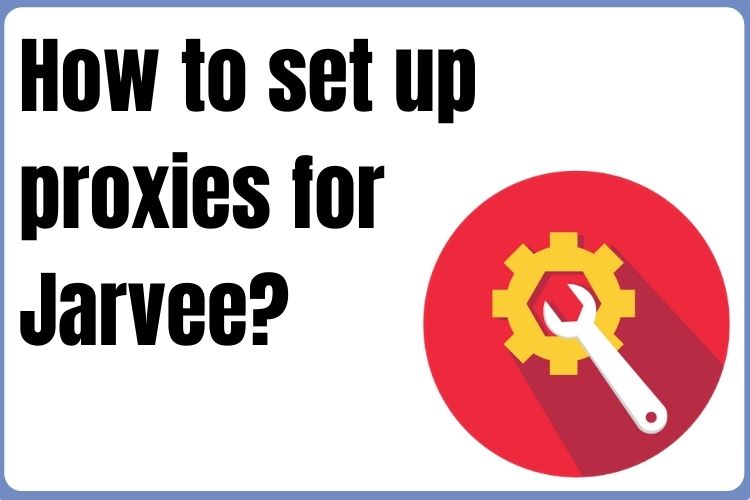 How to set up proxies for Jarvee?
To initiate the jarvee proxy setup, open your jarvee application. Click the Proxy Manager option and then select the "add proxy" option. Then fill in the proxy information and credentials required. If you have a whitelisted proxy, then there will not be any need for a proxy username and password.
Then under the Action header, click the option "Verify proxy". If the jarvee settings allow you to use the added proxy with validation, then you are all set to use your proxy for whichever social media account you want on the jarvee application.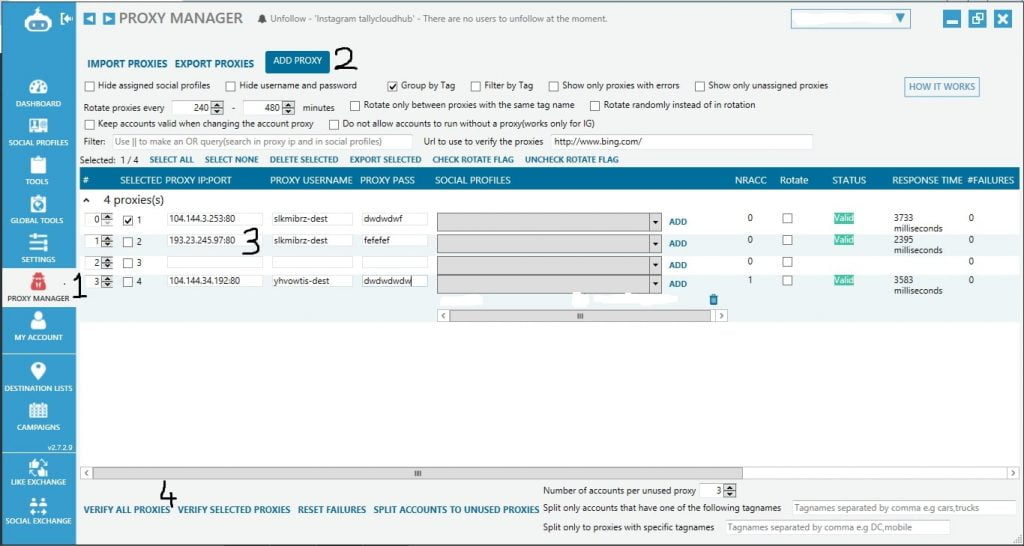 Boosting your social media marketing with Jarvee
Jarvee could be a perfect tool to flourish in your social media marketing campaigns. All of your social media accounts can be automated to perform generic actions. For instance, the Jarvee Instagram automation tool can manage your multiple Instagram accounts by automating likes, comments, DMs, and followers. Likewise, it could be used for every social media platform like Facebook, Twitter, WhatsApp, LinkedIn, Pinterest, Tumblr, YouTube, etc.
Jarvee could help you make messaging templated and placing automated messages. It assists you in setting the target audience and rolls out regular messages or schedule posts in regular intervals, This would help you target the valuable audience and send valuable reach-outs in an automated manner without even doing anything.
Though whenever you use jarvee, it is important to use different proxy IPs for different social media accounts. You should have a social media proxy set for your accounts in order to perform your marketing campaigns hassle-free without getting banned or blocked.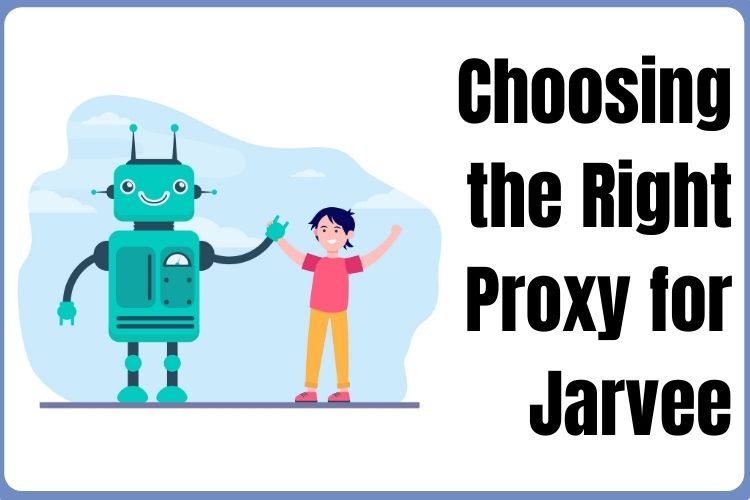 Choosing the Right Proxy for Jarvee
Choosing a proxy for your jarvee usage is essential but not every proxy is compatible to get your accounts undetected. Some types of proxies might get you at the risk of getting your accounts identified and blocked.
For instance, if you use datacenter proxies, the proxy IP for each account can have chances of getting you identified. As social media platforms are very sensitive and hyperactive to these proxy types, your account may land at a chance of getting jarvee blocked. Mainly for the Instagram platform, as Instagram takes no time to assess these types of proxies and get them banned. So other than the datacenter proxies, you should use the Instagram residential proxies to use your accounts on jarvee carefree.
Instead, you should use a more robust and secured proxy type like the residential proxies. Residential proxies are the most anonymous and legitimate appearing proxies that will make your social media accounts look authentic. With residential proxies, each and every social media account used on jarvee will appear as if being used from the real location, devices, and people. Residential proxies give you the assistance of IP authenticated proxies which reflects authentic and legitimate IPs based on real residential location.
Conclusion
In Conclusion, it can be fairly quoted that jarvee usage for social media accounts is nothing without the assistance of proxies. Proxies that IP authenticated proxies like residential proxies are highly essential to save your multiple social media accounts from getting blacklisted. You can easily execute the jarvee proxy setup and enable proxies for your multiple social media accounts managed by jarvee.
Also, it is very important to choose the right kind of proxies when you use multiple accounts. Residential proxies are the perfect pick to use multiple accounts. To get the best of residential proxies, contact our Proxiesforrent reps today!
Frequently Asked Questions
How to use Facebook using a proxy?
Facebook can be used effectively for jarvee by adding residential proxies to the jarvee application for each Facebook account. You can use your jarvee to its highest potential with proxies.
How to cancel Jarvee?
For canceling your jarvee account, you need to follow the following three steps –
Login to your jarvee account
Go to the "My Profile" page
Cancel your subscription