Nike Shoe Bot
One of the finest Sneaker bots available out there is the Nike Shoe Bot (NSB). NSB review are satisfying as it is convenient to use and not only supports the Nike stores but also Foot sites and custom sites run by Shopify. It really beams with the best sneaker proxies, allowing you to cop several sneakers with limitless tasks.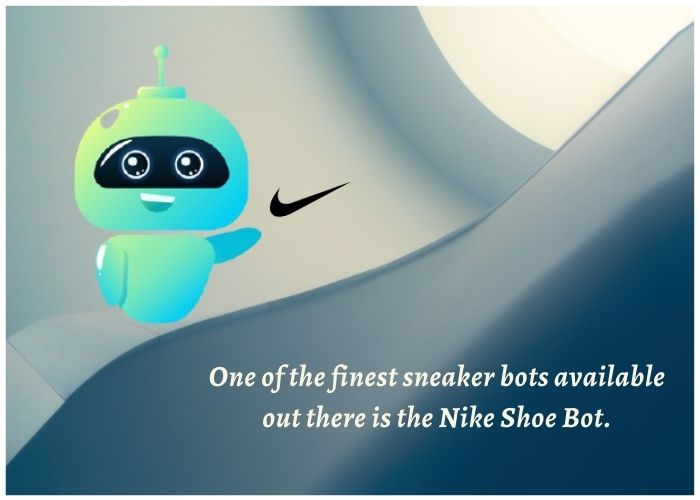 What is NSB Bot?
One of the oldest Nike bots out there is the Nike Shoe Bot.
It has a user-friendly and effective interface, which makes it easy for sneakerheads to assemble different pairs.
Over a hundred retail sites are supported by NSB, including Foot sites & Shopify.
It is continually updated and comes with a set up of Discord server.
Why use Nike Shoe Bot?
Both Windows and Mac devices have access to Nike Shoe Bot. The user interface is quite concise and clear: there is a Billing tab, the Tasks tab for handling tasks, and the Proxies tab for the list of proxies.
The developers provide you with precise instructions on how to download, install, set up, and use to make it simpler for you. After making the payment, these directions are included in a manual sent to the email address.
The great thing about Nike Shoe Bot proxies is that for a particular task you can devote a sneaker proxy list, which implies you can track releases in multiple places and apply the best proxies for each.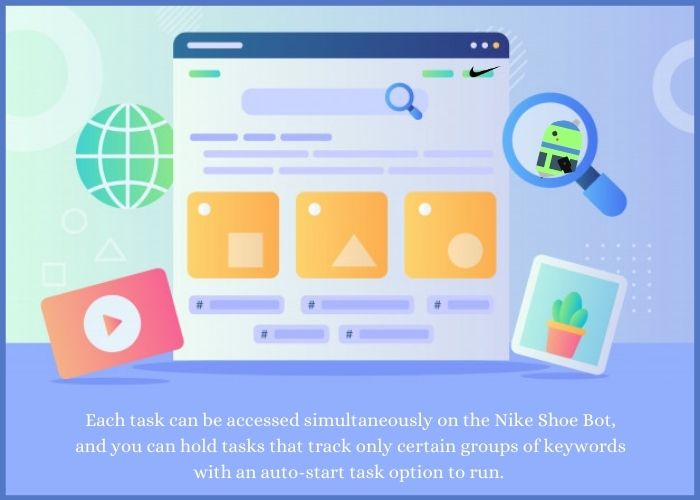 How to set up and task management with NSB?
Each task can be accessed simultaneously on the Nike Shoe Bot, and you can hold tasks that track only certain groups of keywords with an auto-start task option to run. 
Your target site is monitored by auto-start tasks and whenever they discover that the bis in stock it begins a checkout function For bigger drops, you can just use tasks to track several sites.
It's very convenient to create a new task: just pick (or enter) a website, select a checkout mode, enter a keyword or URL, choose a billing profile and select a proxy list to function.
In the Nike Shoe Bot discord, you can ideally get earlier links for most of the drops.
NSB is available with multiple checkout modes. For the quickest checkout, you can use the Fast mode, but it is also recommended to try out the slower Safe mode, which might head to fewer blocks.
There are two cyborg modes that attempt to imitate human behavior, but that indicates the bot is going to be a little slower. When you make a task you could select to force Captcha.
If you just couldn't be at home for the drop, Nike Shoe Bot is also best as it can schedule tasks for a later point.
If you are into a smaller proxy package, this is particularly pleasant because it allows some traffic usage to be saved.
You only need to submit a number in the Number of Tasks space to set up several tasks when creating a new task. For each task, you must not forget to choose a different proxy. 
Proxies for Nike Shoe Bot
You would need proxies if you are using Nike Shoe Bot because when the bot performs multiple tasks, they enable the user to remain undetected.
Proxies also allow monitoring and multiple checkouts by Nike Shoe Bot, so it becomes faster and more effective.
The advanced task configurations of the Nike Shoe Bot allow you to set timeout limitations for monitoring and checkout tasks.
The pool of proxies you have decides the intensity at which you can execute this.
Some network allows using of 10,000 ports for US proxies, such that 10,000 tasks can be used with a normal timeout period, or only a few tasks with an exceptionally fast timeout rate.
Another best thing regarding Nike Shoe Bot is for each task, it lets you pick a proxy list.
That implies that you can choose UK proxies for releases from UK and US proxies for releases from the US.
This may seem like a basic feature, but with every task, there are some bots that don't let you choose unique proxies to use.
The service provider helps you with the endpoints list so creating a proxy list is very easy.
Features of NSB
NSB really has some good features:
1. The billings tab is the first one that comes to mind, where the billing profiles can be review and edit conveniently. The checkout limitation, which allows you to set the number of times the billing profile could be utilized for checkout, is a great feature in Nike Shoe Bot.
NSB enables you to avoid several billings on the same account, a sneaker botting indicator. The limit performs as 'once per site' or 'once per object per site'. The bot even has a great Captcha solver, allowing you to create one-clicks automatically by YouTube login and watching videos.
2. Task modes are also a great feature since it helps you to test with the bot the various strategies for checkout. Without forcing Captcha you can also use fast mode or operate Cyborg mode for a slower and far less bannable checkout.
3. The Inject Password option is another great feature that Nike Shoe Bot has, allowing you to type a password for an ongoing task. If the release is password-protected, this is perfect.
A number of bots don't really have that functionality. For link injection it is the same thing: NSB allows you to inject a link in the event anything is picked up by your monitor but the checkout doesn't somehow begin.
4. Eventually, Nike Shoe Bot has a good active Discord server with a universal monitor and earlier links for most drops. Generally, 1-2 hours before a drop, you can anticipate getting a link. As you obviously know, if you want to cop those grails joining a cooking community is needed.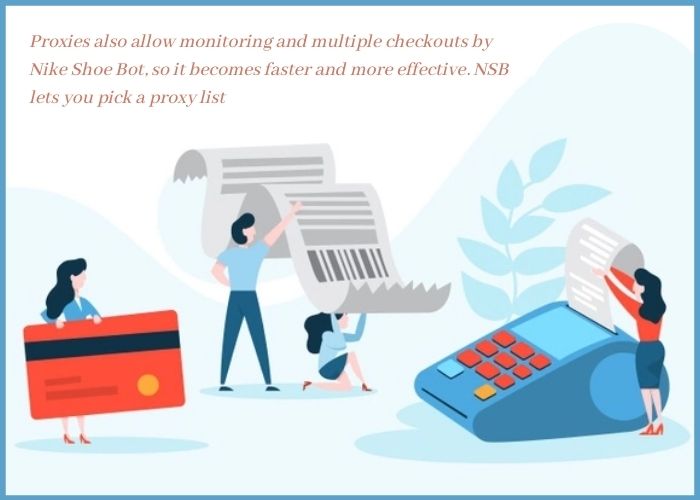 Conclusion:
Nike Shoe Bot is one of the best sneaker bots working out there. The users are not expected to manually download updates, as the bot searches for updates and automatically updates itself. This option receives constant updates and has a few of the most advanced and powerful features, including automatic one-click Captcha tokens generation and URL or password insertion. For any proxy-related information visit Proxiesforrent.com
FAQ
What is the best sneaker bot?
Each bot does have its pros and cons. It largely depends on your target site to choose the sneaker bot, as a great BAPE bot can indeed be pointless for Shopify and others. To function properly most of the time, a reliable sneaker bot should have a virtual private server (VPS) and Residential proxies. There's no definite 'best' sneaker bot for that matter.
Are bots for sneaker illegal?
Sneaker bots are perfectly legal as opposed to popular assumptions. By implementing numerous barriers, such as Captcha, top sneaker sites attempt to protect bots from copping products of the limited edition. To minimize Captcha intensity bots utilize residential proxies. However, ticket bots are only prohibited in the US.