You should have heard people talking about automation bots if you want to get into the sneaker game. So, what's a sneaker bot for once and for all? It's an automated app built to use sneaker proxies to autocomplete the checkout process and allow multiple purchases. You definitely need your own bot if you're seriously trying to make money reselling shoes.
Sneaker bots make it easier to buy extremely limited products; these products make their way to the aftermarket where they are sold for profit in some situations. Many of these products are almost impossible to buy without using bots, given that others are "botting" the same products at the same time, so they sell out very quickly.
Supreme, Footsites, and Shopify stores are the most frequently botted sites, provided that covetable items are regularly dropped.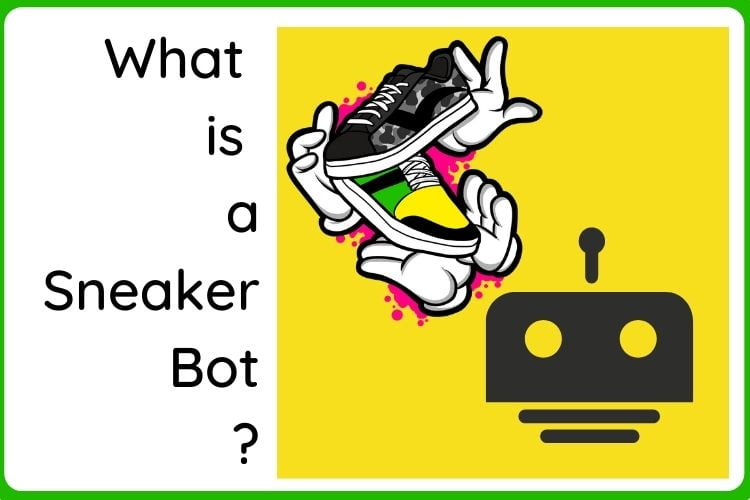 1.1 How to use a Sneaker Bot?
When looking for a Sneaker Bot, the first and most significant thing to do is to do your research. There are a lot of scams out there, and Sneaker Bots aren't usually free. You don't want to spend money or time on something that's not going to work.
You'll want to download it ahead of time after you've found the perfect Sneaker Bot. This way, you will find something else if there are any issues, you make a mistake, it doesn't work, etc. To get it from our email and set it up on your computer, just click on whatever link you need to buy.
The type and size of the shoe you want will also have to be put in, so the Bot knows what to look for. The Bot will search all over the internet to find the shoes you want at the set release date! It's that easy. You will get an automated email once the Bot has the sneakers, letting you know that it has succeeded. It would have already attached it to a shopping cart and processed the order.
1.2 How do Sneaker Bots Work?
Let's turn to the retailer's side for a second to give you a bit of a better understanding of how sneaker bots work. Retailers need to make sure that the shopping experience is flawless when they set up a website. To do so, they release a bot that whizzes through the entire process automatically. Like a real customer, it puts an item in the cart, fills in the details, and checks out.
Although this approach is beneficial to the distributors, it is also a real gift to the sneaker bot makers. It's not their intention to do so, of course, but those tests potentially build a backdoor to the website, enabling sneaker bots to go undetected shopping.
What's the Best Sneaker Bot?
Unfortunately, it seems that this question has no definite answer. It all depends on what you try to cook. All in One Bot or Sole Slayer could be the right option for you if you're after a couple of different brands. For many different brands and platforms, such as Shopify, Frenzy, as well as Nike, Adidas, and Supreme, you can use all of them.
If you're a die-hard fan of Nike, you might be more interested in Nike Shoe Bot and Another Nike Bot. If you're just after the Supreme, you might look at the Supreme Slayer.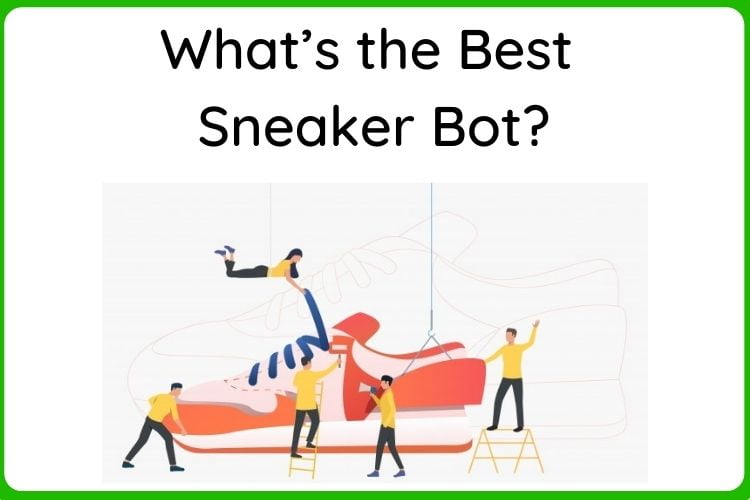 2.1 How much does a Sneaker Bot Cost?
The expense depends on the product itself. Prices can vary anywhere. Normally, the cheaper ones are browser extensions. The more advanced software programs are those that go up to a few hundred dollars per bot.
2.2 Do Sneaker Bots guarantee you success?
No, they don't, because botters are in competition with other botters for now. Some places, such as Adidas, YeezySupply, and Nike, release a raffle-based system for their products. Each buyer joins a queue and then a limited number of people are randomly chosen to buy the item.
Are Sneaker Bots legal?
The whole bot ordeal is a lot more transparent than it might seem at first glance. On the dark web or other black markets, legit professional bots are not traded. As well as the prices listed, most bot creators have their own websites and advertisements. So, you're absolutely good as long as it's a fair transaction.
How do Sneaker Bots impact your business?
A perfect example of rent-seeking behaviour, or economist talking about profit-seeking leeching without social value in a word, leeching, is the use of bots to purchase and resell sneakers. At those price points, many true sneakerheads do not have access to shoes, so brands lose the opportunity to interact with a real human customer and establish a strong, ongoing relationship. Bots don't care about relationships.
It prohibits retailers from communicating directly with the customer as fans use middlemen such as Add to Cart services, limit the collection of consumer data, and further weakens the relationship between the customer and the brand.
The inherent unfairness of it all exists. People purchasing sneakers to actually wear them have little to no chance of doing so without using bots. When customers feel this way, it damages the credibility of the brand.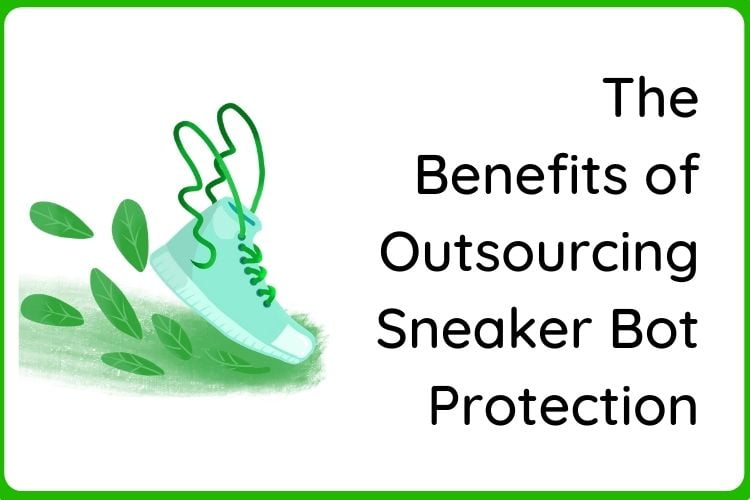 The benefits of outsourcing Sneaker Bot protection
The use of a professional bot mitigation service to track and block sneaker bots has numerous advantages. Instead of trying to keep up with all the rapid advances in in-house bot technology, relying on a specialist bot mitigation company would provide more robust security for retailers and brands because the dedicated team of the company will be better able to keep up with bot innovations.
The organization will also share the requirement across a wide variety of clients, all of whom can benefit from the collective collection of intelligence; any new capabilities emerging in sneaker bots can be identified earlier and changes in mitigation can be implemented quicker.
Conclusion
Get a Bot that helps a large number of websites. This way you have a better chance of getting your hands on those shoes. Make sure the restocks are captured by the Bot.
After the drop ends, many orders are canceled and many distributors restock these pairs and you can cop even then. Your sneaker bot should be ready for purchase always. If you're not in a spending mood now, when you're ready to spend some cash, you need to be able to purchase the bot.
Frequently Asked Questions
1. How many times can I use the Bot?
An infinite number of times.
2. Can I buy multiple pairs with the Sneaker Bot?
Yes, you can purchase multiple pairs from each site and even mix and match purchasing pairs from each site. So all the pairs that you buy with the bot do not have to come from the same website.
3. What Platforms does it work for?
It works for operating systems like PCs, Macs, IOS, and Linux.