Bots are great-they're automating your social media accounts so you don't have to spend too much time manually growing an audience. Most Instagram bots also let you set up multiple accounts, so you can really scale your presence on social media. Because IG frowns on users with more than 3-4 profiles, you'll need an Instagram bots proxy to prevent a platform ban. In this post, I'll tell you what makes a good proxy for Instagram, why you need them and how to get some premium proxies for Instagram.rgvdS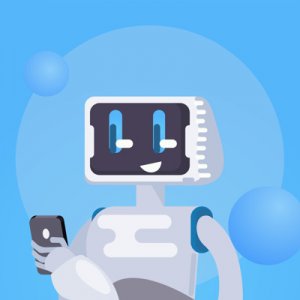 There are different types of proxies online, and Instagram is good at just a few. A proxy network will change your IP address with that of the proxy server, but this does not mean that each proxy is on the same level of quality. To minimize the risk of banning IG accounts you need to have an IP address of the highest quality
You need to have proxies with a set location, too. If your Insta account is targeted at LA people, you'll need Los Angeles proxies to get some more accurate geographic targeting.
A good proxy network on Instagram will allow you to target different cities and countries for each account. Our proxy network, for example, allows users to target any country and some major cities, so that your Instagram bot can manage hundreds of accounts worldwide without being detected.
Why you need proxies for an IG bot?
There are two main reasons why you need a proxy for Instagram bots: localization and multiple account management. Let's talk a bit about every one of these use cases.
Instagram account localization
Any good Instagrammer knows that you should use the location tags to get more exposure and engagement in your target audience. If you are targeting IG accounts in another country, your proxy should be located in that country. Just set a backconnect proxy endpoint to that particular location and watch your bot grow the account.
You might also be in a country that limits access to Instagram. If that is the case, your bot will not work without a proxy server in another country. Proxies let millions of users avoid blocks like these every day.
Multiple Insta account management
I said it before and I'll say it again–Instagram hates bots because bots let you have a lot of IG accounts and they're easy to manage. You don't waste time on their platform with a bot and you optimize your marketing on social media. A good Insta bot will allow you to have dozens or hundreds of accounts, generate loads of interaction and customer potential.
The only thing that you need to manage those accounts successfully–aside of course from the bot–are some good proxies. If each of your IG accounts has a good residential IP address, then you won't get block bans. Instagram bans often depend on your IG bot settings so be sure not to overuse and follow your likes.
How to get proxies for Instagram bots
It's easy to get proxies for the Instagram bots. Just register on Proxiesforrent and select an Instagram proxy plan. You will then have access to our entire proxy network for residential use. From there, all you need to do is copy the proxy credentials into your bot from our dashboard. We have streamlined the process and made it easy to target a country, select a length of a session and simply export a precise endpoint that will only produce proxies with your needs.
If you're an advanced user, we also have a very functional proxy API allowing you to manage endpoints, whitelist IP addresses, manage proxy usage, and more without logging in to the site.