Customers in today's generation have become more demanding and certain of their needs. With the new advancements in technology, customers have been demanding for more upgraded versions. Proxies, being widely used by many customers to hide their presence and perform bulk transactions have also achieved some of these advancements.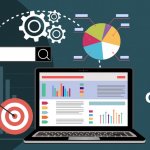 Customers have realized a wide market of private proxies and are looking for the best proxy provider who can provide them the best services of a proxy at competitive rates. With rates, customers also look for the features a proxy provider offers.
With the selling channels and the providers increasing rapidly, the proxy market has become very competent where all the providers are looking to provide unique features. But they should also know what their customer wants. Therefore, the proxy provider suiting the maximum with the user's requirements can only succeed. But the real question is 'What are these user requirements'? What do the customers expect from a proxy provider?
Well, customers are very certain with their needs and the things they look while in a proxy provider i.e. –
Whether proper security measures are taken care of – Data is the most crucial asset for any user and they are most concerned for the same. They choose those proxy providers who assure topmost security and privacy measures to their valuable data.

Anonymity and number of unique IP addresses – The main purpose of proxies, changing multiple IP addresses to gain access without any restrictions is the topmost priority for any user. Hence a proxy provider assuring with providing multiple unique IP addresses, that too with the highest anonymity can be chosen.
Are bulk transactions possible? – Customers who are looking for bulk transactions like for bulk ticketing would be looking for those services complying with all their bulk needs.
Social media friendly – Users who are looking to use proxies for social media purposes would choose those proxy providers offering a perfect proxy compliant with all the social media purposes.
Reviews – Customers would try to take a prior idea of the provider's services from the experienced user's reviews and then make a decision accordingly.
With the increasing uses of proxies, people have become more demanding with their specific needs. A proxy provider should ensure that he provides the services with utmost security, reliability, privacy, and user-friendly features.
They should also make sure that their services are useful to their customers and are fulfilling the right purpose of proxies.
Proxiesforrent is chosen worldwide for its effective performance related to all the proxy features. We have been in this industry for a very long time and have gained the perfect knowledge of what the customers need. They frame their services accordingly.