We suggest using our iOS order to search Safely and unlock limited content on your iPhone configured a Wi-Fi network proxy, it will be used by your iPhone when you access that network. This is often needed on a business or school network, for instance, to access the Internet. Your network traffic will be transmitted through a proxy designed by you.
A Proxy server is another computer or device that, by relaying your requests to a server and the server's responses back to you, acts as an intermediary between you and the Internet. Unfortunately, you need to define those configurations for you to access the Internet correctly for this sort of configuration. Information on how to configure your iPhone to use a Proxy & Proxiesforrent will be Provided for all types of Proxy.
Step 1. Start the iPhone
Step 2. Tap on the Settings app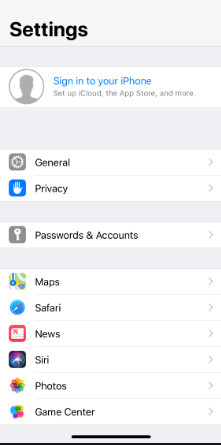 Step 3. Go to the Setting and Tap on Wi-Fi
Open Setting/ Go to Wi-fi
Step 4. You will now be on the Connected Network's Wi-Fi Network Settings screen.
Open Setting/ Go to Wi-fi/ Network Setting
Step 5. Tap the one to which you are linked and HTTP Proxy
Open Setting/ Go to Wi-fi/ Network Setting/ Http Proxy/Manual
Step 6. If you switch to manual, you will provision where you can enter the server name, port, Username, and Password
Open Setting/ Go to Wi-fi/ Network Setting/ Http Proxy/Manual
Conclusion:
As a way to end this article, it is necessary to emphasize here that while proxies can be installed on your iOS computer, they are not the tool for the job. I would encourage you to use a Proxy service if you are looking forward to preserving a high degree of online privacy using either an iPhone since it is what is better for Privacy and not proxies.