Random IP Addresses
A random IP address provides numerous benefits. One can browse anything they want without worrying about getting caught. Not only a Fake IP address generator makes your browsing secure online activities safer, but it also provides you with the advantage of staying anonymous and avoid identity reveal.
There are multiple solutions one can use to create an IP generator. One can use a fake IP generator by using a reliable proxy service. Proxiesforrent proxy services are considered the best option to prevent IP leaks, generate new IP. Result? Safeguards your data.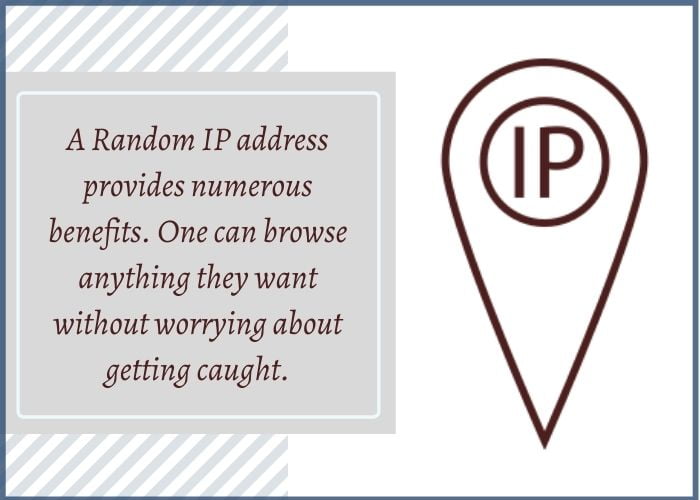 How to make a Random IP address for connections?
Creating a proxy database is a very risky and difficult task. This is because one needs to use proxy crawlers to search proxy lists, that are not so easily accessible and are generally available in the dark layers of the wide Internet.
Another reason to avoid this method is that some random IP generated will be highly unreliable and could be used by hackers as a trap to steal your personal data. 
Instead, the most reliable and trusted solution you have is: Using an ideal proxy server. With this solution, you can generate as many IPs as you need. An authenticated proxy usage service will allow you to browse safely while keeping your identity anonymous. 
Reasons why you would want a random IP address?
Now with technological-drive across the globe, there are numerous reasons why you would need to get a random IP address-
‣ Switch and change IP location any time
‣ Using a single IP location to send requests is not a good option because it can be easily blocked. But using a pool of IP addresses offers one an efficient way to screen scrape any site. 
‣ An IP ban is enforced when the server protects one IP following an abuse pattern. The advantage of using a proxy server will protect you from an IP Ban.
Get a random IP address generator
When it comes to security, using a reliable proxy server can generate random IP addresses for every connection efficiently. One just needs to choose the best services that provide a random IP generator for fake IP addresses. 
As mentioned above, using a random address database can be quite risky sometimes. So, what is a better solution now?
Considering IP rotation is considered efficient because it ensures that one is under the radar and does not get blocked. It does so by using different IPs such that target sites are unable to recognize your IP as a crawler. Thus, rotating IP address randomly becomes a better solution for the same.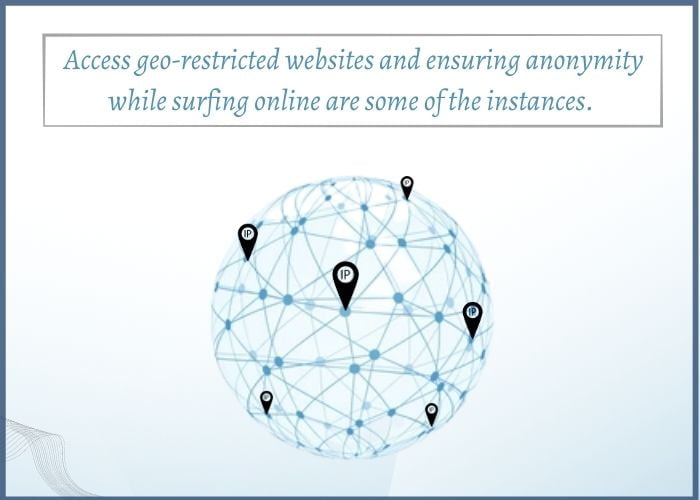 Who needs a Random IP address generator proxy?
Every business small or big needs a random IP address generator. Some of them require an auto address generator to gather data at a huge scale, to check suspicious requests, safeguard their IP from hackers and do a lot more. The major industry that needs a random IP address proxy is Screen scraping, which fulfills the requirement of being quick, anonymous, and unobserved. 
How to choose the best proxy server, the provider?
Many factors play a major role in deciding what could be a good proxy provider for a firm. A good customer service that ensures assistance at the time of any disruptions and any problems related to IP addresses is considered a substantial factor in determining the best proxy server. 
Secondly, invest in a proxy server that implements a wide array of proxies, so that your IP address remains protected. Another important thing to keep in mind is that the proxy server should have high internet speed. The IP randomizer software generally saves data in the cache, which is a vulnerable point and can be exploited later. So, choose the one that offers the utmost security for your data. 
Conclusion
With technologies flooding across the globe, an IP address generator is just a matter of few clicks now. All you need is a good reliable proxy server like Proxiesforrent that assures the safety of personal data and utmost security. Thus, convenience at one stop is possible now to generate random IP.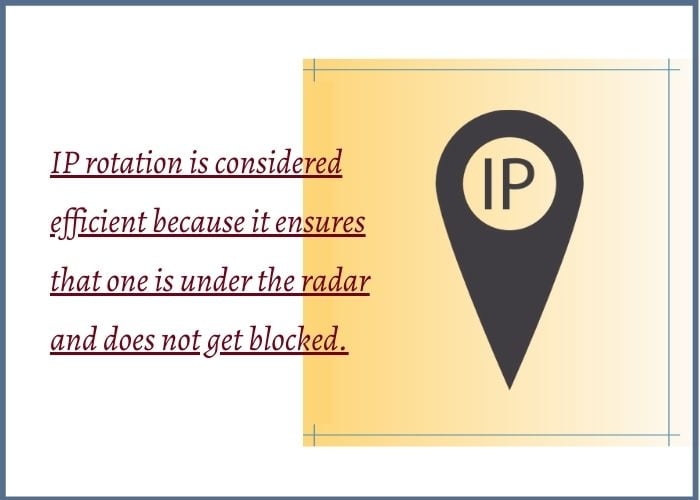 FAQ
Why use Proxy server cases for online activities?
It is worth mentioning that Proxy servers provide a wide array of proxies solutions to one. Access geo-restricted websites and ensuring anonymity while surfing online are some of the instances.
Not only, this with proxies your IP address remains protected, so one can carry out tasks that involve sensitive information without the fear of getting identified. 
What do you need to create a random IP address generator?
All you need to create a random IP address generator are – 
‣ Massive Proxy Database
‣ Method to randomize the huge proxy list
Instead of using a list of IP addresses and then randomizing it to have a list of IP addresses, one can rely on proxy services which is comparatively easier.