An IP address is a series of numbers and decimals that uniquely identifies your computer or device and its location. You have an IP address if you're connected to the internet.

Because your public IP address is unique and viewable to everyone on the internet, you can use it to follow you and prevent you from accessing content that is restricted by area.
Hide your private IP address with the use of a NAT Firewall.
‣ You're probably behind a NAT firewall if you connect to the internet via a wireless router. A NAT firewall, in simple words, allows many devices on the same network to share the same public IP address yet have separate private IP addresses.
‣ Individual device requests and data are forwarded to their internet destination using the router's public IP address via Network Address Translation (NAT).
‣ It saves address space (the number of IP addresses accessible) and avoids unwanted inbound contact with potentially harmful computers on the internet.
‣ A NAT firewall hides your private IP address rather than your public IP address. A public IP address will be shared by all devices connected to a NAT-enabled router.
‣ The NAT firewall will block any online communication that isn't in response to a request you sent from a private IP address. Because they lack a personal IP address to which you can forward them, all other proposals and data packets are deleted.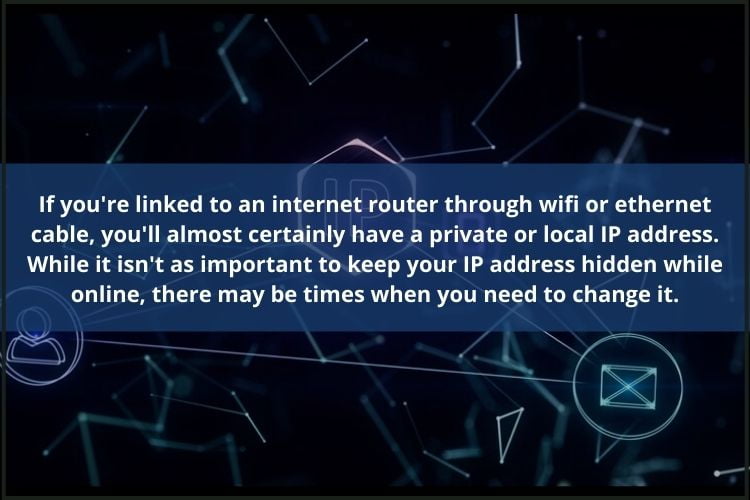 To change your private IP address, renew your IP address.
If you're linked to an internet router through wifi or ethernet cable, you'll almost certainly have a private or local IP address. While it isn't as important to keep your IP address hidden while online, there may be times when you need to change it.
Use of cheap private proxy
How to run Whatsapp using a Cheap Private Proxy?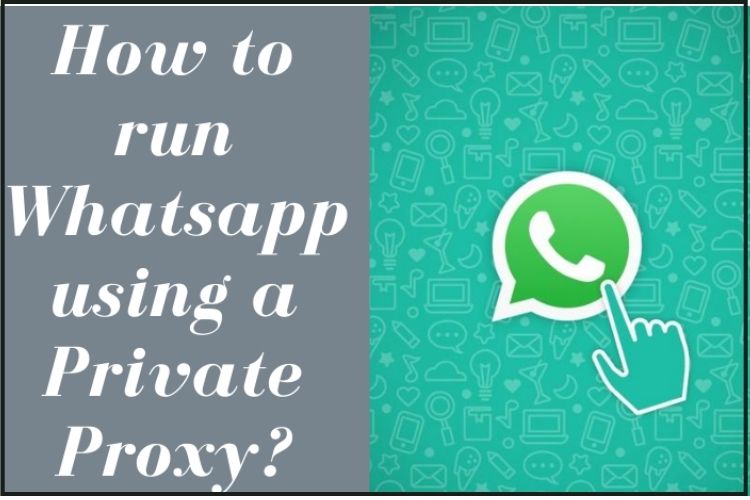 ‣ Whatsapp known for its huge network worldwide has been used widely by all of its users daily. It has become a huge source of a messenger to facilitate messages instantly and without any extra charges. It has become a go-to option for each and every person using WhatsApp to manage their day-to-day communication.
‣ With Whatsapp, even businessmen and other officials have started taking and communicating their decisions and manage their business through its messaging source.
‣ It has also been active news informing the app as with a huge user base, larger news, and fact related WhatsApp groups have been created. It has been a real essential lately to all its users in WhatsApp using countries.

‣ Though some people do find problems in accessing their Whatsapp when they are at WhatsApp restricted locations. Locations which has restricted its usages like some countries in South America, the Middle East, some Asian countries, and other such countries.
‣ It might also be a problem for the tourists touring these countries as they would be unable to contact their receivers. This is where cheap private proxies services come into play.
How can Cheap Private Proxy help you to run your Whatsapp?
Being one of its numerous benefits, Private proxy helps you to hide your real presence and run a different presence in order to use WhatsApp from restricted locations. People who travel or exist in these restricted locations can make the highest use of these private proxies to use an IP address compliant with non-restricted countries and divert the location.
This diverted location helps the users to, therefore, gain full access to Whatsapp. Buy cheap private proxy service may also facilitate internet connection within that proxy network area, the private proxy supports.
Now We Can Use Private Proxy in Paris France Location
Yes, Proxiesforrent has increased its reach to European nations as well. We have built our networks leaving no tables unturned and have availed the cheap private proxy services to almost every prospective country where the demand for proxies has risen.

With so many new restrictions and limitations by other countries on the access of their web content, it is getting harder and harder for people based in other countries who are restricted by geographical barriers set.
Cheap private proxy services for France Proxy locations
‣ Cheap private Proxies are referred and recommended to be one of the top anonymous and secured proxies which are fast and support the utmost flexibility. As with cheap private proxies, only one user gets one unused IP address which is not shared with others, there doesn't stand any chances of other's activities hampering your transactions on the web.

‣ With the cheap private proxy sevices used as a residential proxy, we provide you with a wide pool of different location-based IP addresses which can help you to mask your original IP or use an alternate IP address with complete anonymity and authenticity.

‣ We not only provide private proxy in France but we also provide Proxy IP locations for France and other European countries. Our cheap private proxies could be effectively used as your France private proxy to divert your location and access all the geo-based restricted content or another kind of limitation with complete ease.

‣ Your next France proxy should definitely be a cheap private proxy service in order to scrape the web-restrictions with complete ease and utmost performance.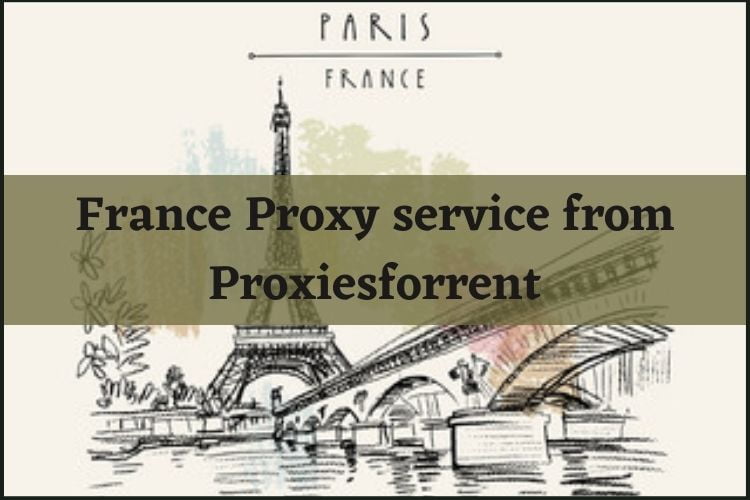 France Proxy service from Proxiesforrent
‣ We have increased and gone beyond our boundaries to provide our cheap private proxy services in the European countries as well. We offer our premium private proxy services in Paris, France with the same quality and features we are known for in other countries as well.

‣ Our Private proxies are known for their anonymity, speed, authenticity, and seamlessness offered with unlimited bandwidth and threads that would help you to browse through the restricted content with complete ease. We also offer the utmost speed for proxy connectivity of over 1 GBPS.

‣ Our private proxies also support all the protocols including HTTP, HTTPS, SOCKS 4, SOCKS 5.
‣ Our private proxies will also offer you the utmost freedom to run any kind of software application that could cope up with the proxy server.

‣ We only promote reliable and secured cheap private proxy services, being the reason, we run regular software checks on our cheap proxy servers and check IPs every 15 mins.
‣ We keep it so anonymous and secured that your Proxy IP supports white hat services and it never gets tracked or black-listed on the internet. Also, our wide pool of different anonymous and authentic IPs keeps on adding with a new IP every 60 secs.
‣ Through our cheap private proxies in France, you would be able to perform all the activities on the internet be it, market research, social media networking, and retail platforms.
‣ Our cheap private proxy services are also capable of supporting you with Verizon, AT&T, Comcast, Century Link, and spectrum ISP services
These Private proxies help you to mask your real IP and gives you a kind of alternative identity to browse through different restricted webpages. Not just cheap private proxies, but you can also use Rotating Whatsapp proxies, shared Whatsapp proxies, and certain location-based proxies to divert your location and use Whatsapp from restricted locations through Proxies.

So, what are you waiting for, Contact Proxiesforrent today and avail of the best offers on private proxy service for France at the most reasonable rates possible?
Is hiding your IP address legal?
Yes, covering your IP address is entirely legal. Your IP address is hidden when you use a VPN, and the good news is that VPNs are permitted in the vast majority of nations. China, Russia, and the United Arab Emirates are a few examples.

However, whether you use a VPN to hide your IP address, any illegal internet activity, such as torrenting copyrighted material, remains illegal.
Is it possible for two devices to share the same IP address?
When two or more devices on the same network are given the same IP address, an IP address conflict arises. Because of this configuration, no two devices on the same network can have the same IP address.
The network will be confused by the duplicate IP addresses and will be unable to use them correctly if this occurs.