It is critical to configure the common proxy security server properly in order to function comfortably through it. In this post, we'll show you how to set up a proxy server in Windows 10 so that you can shield your machine from potential threats when working on the Internet. Many companies and businesses use proxy servers for a variety of reasons, one of which is to conserve bandwidth. The proxy can compress traffic, archive Internet files, and web pages, and even remove advertisements from websites before they hit your computer. This saves bandwidth for businesses, particularly when hundreds or thousands of employees are visiting the same common websites (such as CNN news or The New York Times). You can buy Proxy for Improved protection and privacy are also advantages.
Setting up proxies in Windows 10: a step-by-step guide
Step 1 – You must first click the primary combination "Win" "R" & Go directly Search run option
after 1 Step done you getting this type of interface
Step 2 – A window will open prompting you to type "inetcpl.cpl" into it.
Type "inetcpl.cpl" into Search Box —–> Click Okay button
Step 4 – Go to the "Connection" tab in the next window that opens, and check the box next to "network setup."
Step 5 – Go to LAN Setting for network setting
The proxy server in Windows 10 can be linked in one of two ways: automatically or manually. If you're manually configuring the proxy server, you'll need to include the server address as well as the port to the device. Such behavior would not be necessary if it occurs automatically.Go to "Advanced" and choose "Use a proxy server for local connections."
Step 6 – Check into use proxy server for lan ——> Selecet okay button
Step 7 – After that, enter the proxy details. In the first field, type the IP address of the server. Keep in mind the inscription: only one proxy server for all protocols. We marked it with a tick.
Step 8 – Click into okay button
Disable proxies in Windows 10
how do I switch off my proxy server?
You can disable the proxy if you've moved your Windows 10 computer to a new location and are using a new internet connection. You'll need to adjust the proxy settings in Windows 10 again to accomplish this. Open Settings and go to Network & Internet, then Proxy, just as you did when you set up the proxy server. Set the "Use setup script" switch Off if you've enabled a proxy with an automated setup script.
Step 1 -By pressing the "Win+R" buttons and typing in, open the "inetcpl.cpl" window. "OK" should be pressed.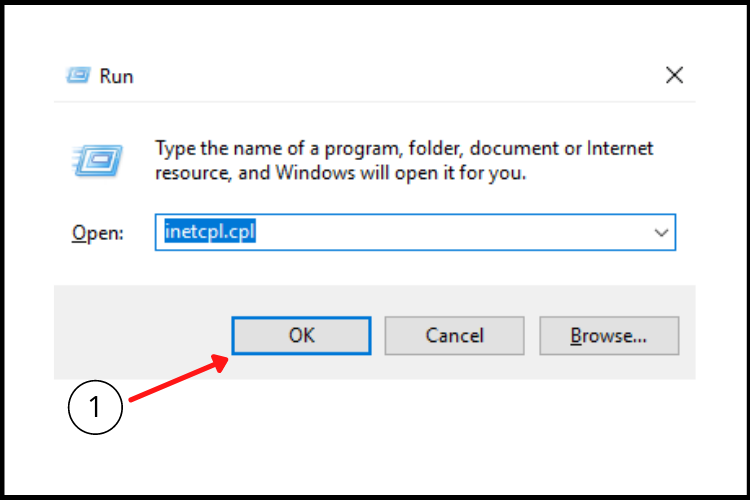 Step 2 – Select the "Connections" tab in the opened
Step 3 – click the "LAN settings" button: "Internet Properties" window
Step 4 – Remove the checkboxes for "Use a proxy server for your LAN"
Step 6 – "Bypass proxy server for local addresses" in the opened "Local Area Network (LAN) Settings" window.
Step 7 – After that, press the "OK" button:
 FAQ
1. Windows 10 the most recent version?
Windows 10 is the final version of Windows doesn't mean the last. The Windows numbering scheme is coming to an end. In reality, there is no such thing as a "complete version" of software.
2. What is a proxy's function?
Proxy servers function as a firewall and web filter, as well as providing shared network links and caching data in order to speed up common requests. Users and the internal network are shielded by a good proxy server from the bad stuff that lives out in the wild internet.
3. What are proxy laws and how do you use them?
A proxy is a legal agent allowed to function on behalf of another party or a voting format that enables an investor to vote without attending the meeting in person.
4. What is proxy agent?
A proxy agent is a network management element that functions as a middleman between a management system and an unmanaged node, allowing for proxy management. SNMP proxy agents, WINS proxy agents, and DHCP proxy agents are only a few of the various types of proxy agents available.
5. DHCP proxy
Proxy network support for Dynamic Host Configuration Protocol (DHCP) allows the router to access an IP address for a remote Point-to-Point Protocol (PPP) client from a DHCP server. The router serves as a DHCP client for PPP users in order to access a url.