Promotions of Marketers and Entrepreneurs
There have been mass promotions of marketers and entrepreneurs attracting audiences of the US. Though it is a  different picture nowadays as many entrepreneurs, businesses and start-ups are looking to target a mass audience of UK states. The United Kingdom provides an ample number of opportunities to the businesses and for savvy marketers as it provides the biggest online market for e-commerce and online shopping transactions.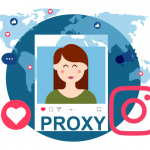 d achieving good marketing campaigns.
With a Diverse online market for shopping and other transactions, British consumers seem to have a tendency of checking the product first online and then go for physical markets. This enables the benefits of UK proxies functioning to acquire a larger share of the audience online and generating leads effectively. Using a UK proxy to acquire market in the UK lets you explore more countries of Europe extending foothold in promoting a marketing presence all over Europe.
The use of various UK proxies provides you seamless scaling of your operations having in mind European customs. It lets you develop your business operational activities into a similar market preventing the chances of being exposed to an alien market.
While using UK proxies for lead generation through Twitter, you can perform and connect your activities from any corner of the world. UK proxy helps you to automate multiple accounts and login on twitter with concerns regarding hashtag relevancy and local news feed. You should make the most of these automated accounts to develop locally targeted accounts that seem to be more authentic and create sufficient engagement with your British audience.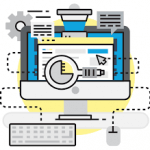 Lead generation through Twitter has been the most effective and productive way to increase promotions and conversion rates. To make it more effective you should perform certain functions like automating hashtag engagements by setting your accounts to follow and engage certain relevant UK hashtags that are trending to attract wide groups of audiences. This will let you have relevant hashtags in your trending and news feed areas. Once you get these users known, you can choose the way of engaging with them through the medium of direct communication or re-tweeting or following back with the help of proxies and connect with them to increase business promotions.
You can also have landing pages either through your tweets or providing the link in Bio as a lead magnet to improve direct Communication and promote convenience. You would also need to promote and distribute a descriptive content to have an upper hand in the market place.
UK proxies enable you to have an army of accounts by automating several accounts, increasing the chances of securing new prospects from the UK as well as Europe. These proxies take the use of social media platforms to expand and scale business operations widely to generate a profitable Business and effective lead generation among various audiences in the United Kingdom.