February 12, 2020
---
It is a type of proxy that helps you to book a proxy ticket. Proxy ticket issuing is supported by CAS protocol. In general, A proxy ticket is a ticket that allows one CAS protected web application to communicate to another one on behalf of CAS user. Here the other CAS protected web application receives only credentials of the first one that is verified by CAS so its trust is one the CAS and not the first CAS protected web application.
In today's time buying a ticket online for a concert or an event is no more an easy task, but this tension or complicated process is eased down by private proxy providers. The best solution for this problem is booking tickets from ticketing proxy offered by private proxy providers.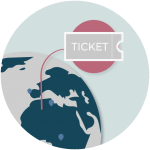 What exactly it is?
Ticketing proxy came in the picture because of sites like Ticketmaster, AXS, Stubhub, Ticket now, Livenation, etc's policies, and easiness when it comes to banning people and locations to view their sites.
Due to strict rules, the ticketing proxies provided by SSL Private proxies are dedicated and are also called Virgin proxies because they have not been used for ticketing purposes.
Besides ticketing proxies also hides your location and more often than not are not residential proxies.
History and why was it developed-
Tickets for some events or shows very in demand and were very rare, Scalpers used to take advantages and used to book tickets in bulk to later sell them at a premium, after the sites came to know about it they started imposing a ban on some locations and IP's which made ticketing process even harder. From here ticketing proxies came into the picture and help the people to tackle these abnormal restrictions from websites and today's situation is such that you can hardly buy a ticket without these ticketing proxies.
Who can use it?

Almost everyone can use these proxies, SSL Private proxies are managed the same way any other proxy is managed. It can be installed within few minutes without any special software or setup fees.
How it is used?
As the restrictions imposed by ticketing websites are very much known to us, some websites like Ticketmaster even have a dedicated team to fight automated ticket buying, it seems like for an instance it is affordable for them to do so with their users. Many scalpers even after using ticketing bot were finding it difficult to book tickets. They rely heavily on ticketing proxies for this purpose, they started developing their bots to run through these proxies, some even hired programmers to tweak their bots constantly.
To end up we can say that ticketing proxies provided by SSL Private proxy can be used by anyone whether user or scalper to book tickets from highly restrictive websites.