July 26, 2019
---
Many people have this question of how premium proxies are different from other proxies. Well premium proxies are mostly used and tailored for marketing and business purposes. Though premium proxies can be used for some of the personal purposes too.
Buy premium proxies and Use for social media
Social media is the platform, where you can connect almost ev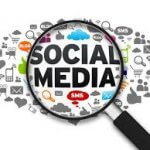 ery part of the world, as everyone has their reach towards social media. You can buy proxies to use for your Instagram if you want to post multiple posts, or for Pinterest, or if you want to promote your content and scale your reach through twitter. You can use premium proxies for Twitter in order to increase the reach of your content and promote your services.
Buy proxies to automate you LinkedIn interaction
With the use of premium proxies, you can enhance and expand your reach to employers. Your chances of getting a job will get greater.
Buy proxies to create more Ads to sell your car
Finding it difficult to sell your car? You can post multiple Ads on various platforms without any limitations on your try. Premium proxies will help you to post as many Ads as you want by adding impressions of your Ads. With increase of Ads distribution, it will be more exposed to the potential buyers and more chances of your car to get sold.
Buy proxies to book yours and your family's tickets in bulk 
Many ticketing websites may restrict you to by bulk tickets at one time. Using premium proxies, you can buy multiple proxies using different IPs at the same time. This increases the chances of getting highly coveted and get your tickets of travel, contests, etc. easily.
Buy proxies for reviewing
Use premium proxies to make multiple email accounts and start reviewing your business or website. This would help you to gain an edge over your competitors. Premium proxies will help you to create multiple accounts and allow you to review your own website or business for your own business's growth.
Buy proxies to scrape restricted content 
There might be some boundaries on the grounds of locational, governmental or patent and other boundaries where you are not allowed to access some particular websites. Well premium proxies help you to spoof your geo-location with a different IP address which is accessible for those websites.
Buy premium proxies to develop security
You can rotate these premium proxies periodically, making it more difficult for others to track your online activity. Premium proxies help you to builds an extra layer of protection while connecting to internet.
The above points certify that, premium proxies are efficient for business functionings, but can also be considered for personal purposes. All in All, premium proxies can be the perfect pick for a choice in buying proxies.
Let Proxiesforrent gain the privilege to provide the best premium proxies at cheaper rates.