February 26, 2019
---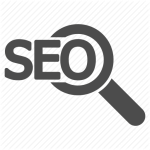 In this Google based world, every organization wants their website to rank higher then their competitors. For the very reason of improving their SEO ranks, they perform practices like automation of backlinks to increase visitors on their website. Though with the recent upgradation of rules and regulations by Google, Using SEO proxies in 2019 to perform automated backlinks is highly dangerous to your websites.
Google have come up with a principal to penalize those websites having poor content, less security and automated backlinks. In the earlier times, SEO proxies were mostly used only by the webmasters and SEO agencies. These webmasters were into creating backlinks strategies for their websites. Now in the recent times, with rates increasing higher, These methods are affordable to only those webmasters and SEO agencies having large capital allocation for SEO.
Let's first understand how SEO proxies were used previously. In the earlier times i.e in 2011-12 years, SEO proxies were mostly used for automation purposes where the SEO tool would have performed multiple search queries through proxies and find relevant blogs or forums. Then the proxies were used to post blog comments and forum posts. After which these blog comments or forums gets converted into backlinks for the underlying website.
However this strategy is not appropriate anymore in  2019 as if GOOGLE finds your backlinks irrelevant and created automatically than it can penalize you and degrade your SEO ranks.
Now in the recent days after the upgradation, where the automated backlink strategies are easily identified and the websites using them could loose their SEO rankings. Though with these limitations, we've figured out some other uses of SEO proxies which can still be used with automation tools for creating backlinks. As we discussed previously you can make use of SEO proxies to find relevant blogs and forums and then manually post comments and backlinks towards your website. Though the method won't be applicable to use for those webmasters having only one website. However, once you manage more than two websites , you can use this method for getting greater benefits.
Talking about this method, it consists of simply creating database with all the blogs and forums which still allows you to do-follow links in their blog comments or forum posts. You should be aware that you only need to automate the discovery part of your SEO strategy, though this time you automate it with the intent of creating a database which is divided into categories and niches being suitable to the webmaster having multiple websites.
The database created can be a single spreadsheet consisting of multiple files. There you can list all the blogs and forums you have browsed by performing search queries through SEO proxies. With this advanced database method, you should simply list your findings in a database. And after that you can review them to ascertain ones still offering do-follow links in their comments and posts. After creating a proper database, you should create either content or find ways to post your links in the blogs and the respective forums through your SEO proxies.
This modern method can be probable to those webmasters having multiple websites and therefore, once your database is created, the webmaster can return to it and decide to on which blog or forum he should comment next.
Concluding with, we can say that though automation backlinks strategies started loosing their returns by google, you can still make the most of the SEO proxies to automate the scraping part of your strategy. Once your results are returned, you can create a database having domains which allows do-follow links in their comments or posts. Proxiesforrent can enable you to perform this method with our efficient and effective SEO proxies helping you out with automation purposes and also increasing your SEO ranks.